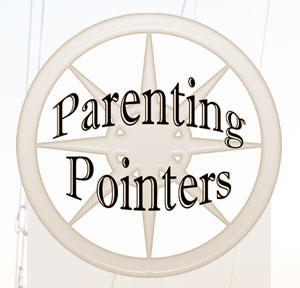 Collections—



Web Log



Seven Ways to Make Games (&, Actually, Almost Anything) More Fun

(v. 1.2)

1. If there are two sides, add a third or take one away.

2. Every now and then, change sides: when someone is ahead by two somethings or when someone throws a 9, or when somebody has to go to the bathroom.

3. If there are turns (checkers, gin rummy, serving the ball in ping pong or volleyball), take them together, at the same time, as in "1, 2, 3...go," or every now and then skip a turn.

4. If there is score, keep playing until you discover who's the second winner, and the third, and the next, and the last. Or give each other points, or play pointlessly.

5. If it's not fun, change it: add another ball, or a rule, or a goal, or take a rule away, or change a rule, or borrow a rule from another game, or add a whole game and play them both at once, or do something silly.

6. If it's still not fun, change yourself: try it with your eyes closed, or with your "wrong" hand, or tie yourself to someone else.

7. If it makes the game better, cheat.





(Edited by Major Fun with contributions by Matt Weinstein, Elyon De Koven, and Jon Jenkins.)



courtesy of The Oaqui*


"Next to the right to life itself, the most fundamental of all human rights is the right to control our own minds and thoughts. That means to decide for ourselves how we will explore the world around us, think about our own and other persons' experiences, and find and make the meaning of our own lives. Whoever takes that right away from us, by trying to "educate" us, attacks the very center of our being and does us a most profound and lasting injury. He tells us, in effect, that we cannot be trusted even to think, that for all our lives we must depend on others to tell us the meaning of our world and our lives, and that any meaning we may make for ourselves, out of our own experience has no value."

John Holt


"In the contact between the child and the grandmother, both have a great deal to learn. On the whole, I think the child has more to give the grandmother. But it is the essence of a child that he should give what he has to give unconsciously; it is the essence of a grandmother that she should give it consciously, out of the clear cunning of years."
—G. K. Chesterton


It's not our job to raise responsible kids. Our job is to consistently do the things that allow our kids to become responsible.

Dr. Foster Cline


Never have children. Only have grandchildren.
Gore Vidal


Today I saw a bumper sticker on a new gold Lexus. It read CLEVERLY DISGUISED AS A RESPONSIBLE ADULT. The man behind the wheel was wearing a suit and tie. Why, I wonder, did he feel the need to apologize for looking like an adult? Why did he want to identify himself with the irresponsible and the children? Perhaps it is because the irresponsible and the children have become the entitled in our society. They have rights without responsibilities and when their actions cause problems, they claim youth as an excuse.

Youthfulness is held up as a worthy goal, as illustrated by a current bestseller, YOU STAYING YOUNG; THE OWNER'S MANUAL FOR EXTENDING YOUR WARRANTY. In the past, the goal of youth was to become mature, and being a responsible adult was the reason for work and study. Adulthood was the reward, the time when we could operate with autonomy, making our own decisions and reaping the rewards of good ones and paying the cost for bad ones. Good or bad, we learned from our experience.


In law it's called adverse possession. It describes the way that rights accrue through regular or customary use of something. If you drive on your neighbor's road every day as a shortcut to your house, and he doesn't complain, after a certain amount of time you are legally entitled to do that. In the same way, we let others adversely possess our time and energy. No one else volunteers to make the coffee for the office, so we do it every day for a week. The second week comes around and everyone looks at us when the coffee is not made. We need to renegotiate this unspoken contract as quickly as possible, before it becomes a matter of adverse possession.